The latest information on changes for 2003.

LATEST NEWS!!!

Let's go road racin'
The road course season will on december 13 and 14, 2003, for the Legends, Thunder Roadsters and Bandoleros. The INEX sanctioned event was extremely popular last year, with some of the most exciting racing seen in years. Cars came from several western states to compete in the Silver state. The road course season consists of 5 weekends, a total of ten points races one weekend a month between December and April.
The season makes use of two tracks at the Las vegas Motor Speedway. The inside course, inside the super speedway, and an outside track situated between the speedway and the 3/8 mile bullring. The outside course has seen renovations in the summer months, and has been extended, offering some new track variations.
The season opener will be held at the Outside track, on December 13, gates open at 8 or 8:30AM. Racing usually continues all day till 3PM.
Final Results
How did the Vegas drivers
do in the National INEX Points.
Bandolero Bandits division

(90 drivers)

Austin Murphy 7th

Broc Murphy 14th

Connor Kassik 16th

Sarah Chelberg 21st

Brandon Oxborrow 29th

Colin Flynn 84th

Bandolero Young Guns Division

(114 drivers)

Jonathan Mawhinney 11th

Kyle Huender 18th

Andrew Murphy 37th

Gina Yentes 49th

Nicole Booth 77th

Legends Semi pro (633 drivers)

Alex Haase 5th

Jimmy Parker Jr. 11th

Joey Mogar 17th

Tom Lovelady 18th

Taylor Barton 24th

Dustin Ash 25th

Shawn Szep 42nd

Matt Mawhinney 79th

Joshua Gross 82nd

Matt Daly 105th

Daniel Parker 117th

James Montes 121st

Mike Anderson 129th

Jerry Jones 134th

Legends Young Lions

Alex Haase 4th

Jimmy parker Jr. 6th

Tom Lovelady 10th

Joey Mogar 11th

Dustin Ash 13th

Josh Gross 32nd

Legends Pro (282 drivers)

Michael Fredericks 25th

Robbie Guevara 47th

B.J. Bollman 61th

Spencer Clark 74th

Jovon Halen 95th

John Burrit 117th

Chris Clyne 123rd

Legends Masters (447 drivers)

Rick Rogas 1st

Dennis Lovelady 5th

Ed Hohman 11th

Craig Stewart 33rd

Fletch Hammond 40th

James Galza 42nd

Steve Legg 46th

Ken Neff 77th

Bobby Ruppert 98th

Thunder Roadsters

David Green 1st

Mike Montes 2nd

Matt Ross 3rd

Dale Dlugos 4th

Paul Green 8th

John Thomsen 10th

Rudolph Bowman 17th

Richard Rusin 20th

Thomas Green 21st

Barry Yost 22nd

Ronald Deprau 24th

Roger Hocking 26th

Stoney Grey 28th

Scott Montes 36th

Congratulations to all the drivers for a great season
600Racing West Announces Road Course Season 2004
The 2004 Silver State Championship Cup Series at Las Vegas Motor Speedway will be held on the following dates: begins DEC 13&14, Jan 10&11, Feb 14&15, Mar 13&14, April 3&4. The exciting racing series will be increased from 8 races to 10 races for 2004. Mark your calendars and plan on competing in this great racing event. Further information will be available in the next few months.

Fred Meis
UPDATE!!!!
Attention Racers......

Las Vegas Motor Speedway has announced the addition of a new road course. The existing outside road course will be expanded to 2.39 miles. This will allow a total of 5 new configurations for your racing pleasure.
The Silver State Championship Cup will begin its 10 race series on this new
course in December. More information will be forthcoming as it becomes
available.

Fred Meis
Steve Anderson converted his fast car into a pile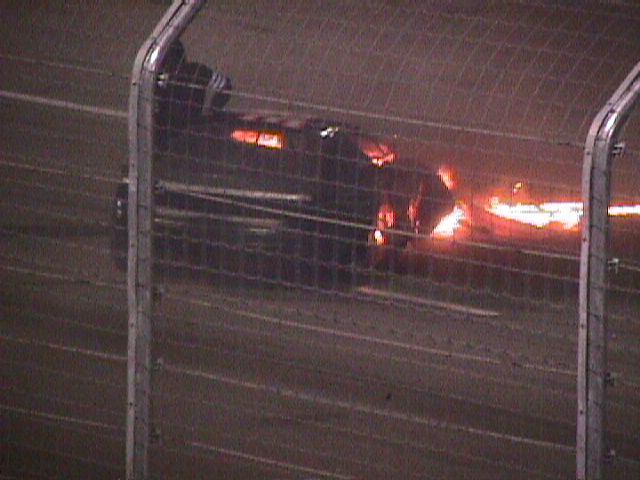 of fiery rubble at the Classic.
Mike Cofer, Scotty Gafforini, Jason Allen set the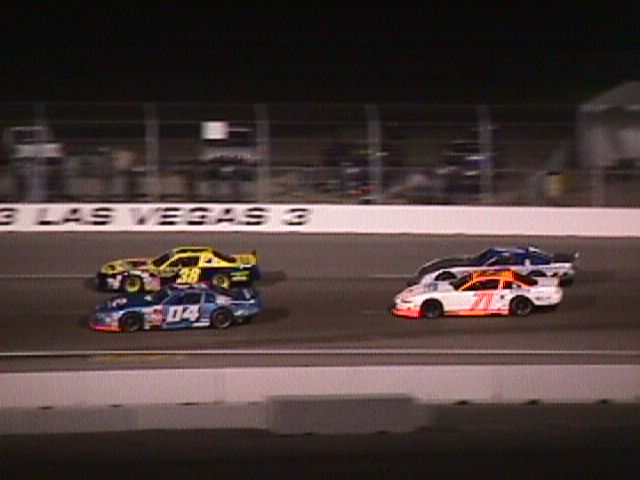 initial pace for the Classic
Check maps to road courses at LVMS on this website. Clink on this link to Fast Freddie's driving schools, then click to PDF file on top of page where it says road courses...
Congratulations to all the Championship winners of 2002.
Thane Alderman, Glenn Burke, David Anderson, Andrew Murphy, Travis Swalwell, Stoney gray and Darren Rollins.
Thane Alderman wins again!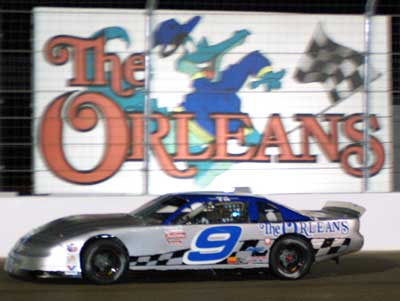 Alderman is on his way to Bullring championship.
For the latest news click on the link below to our news article index.

NEWS BRIEF!!!!!!