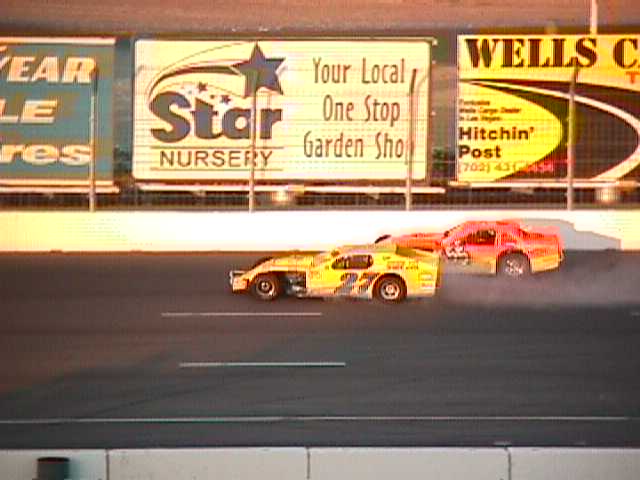 Jerry Walton's Modified engine gives up, Greg Allbright takes the lead.
Taken on June 9th 2001, Peter Huender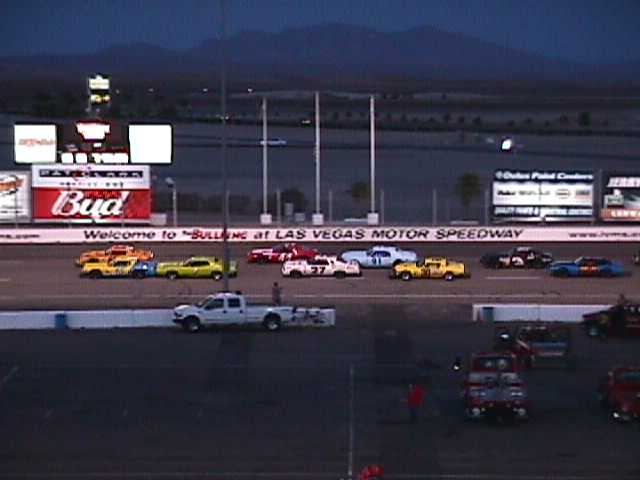 The Charger division always provides lots of pushing and shoving.
Clyne got caught up in a wreck of the 61 of Dennis Rock and Darren Michels.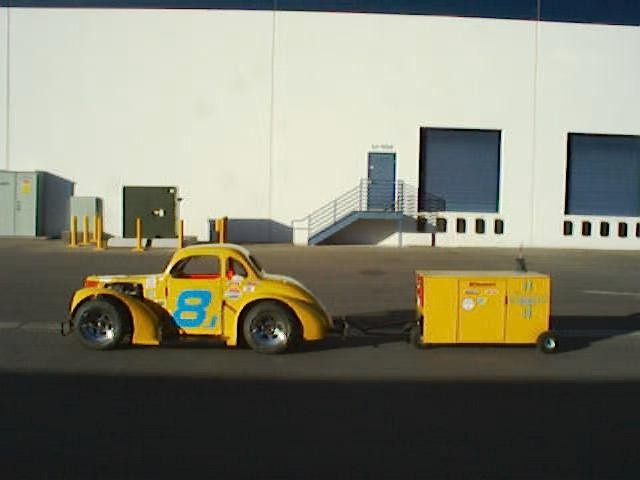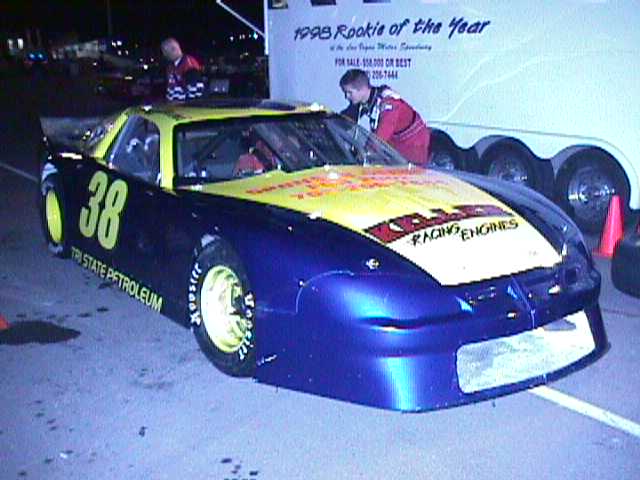 Alex Haase holds off Taylor Barton for first win.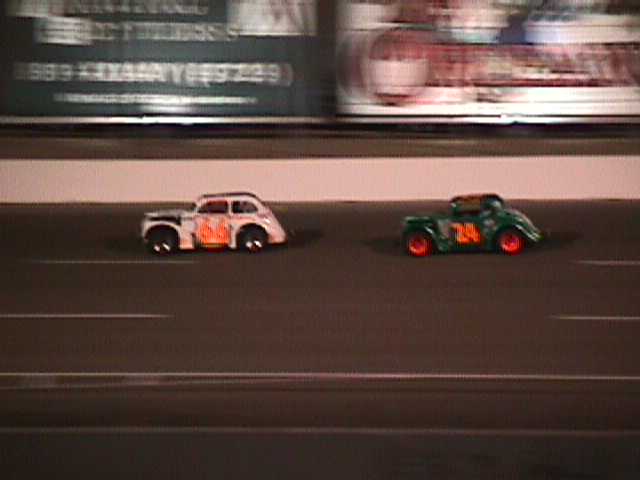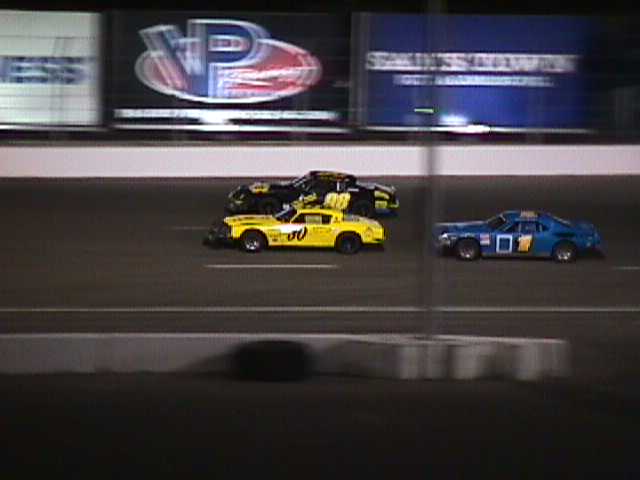 Jim Meads charges onto Sargent and Swallwell.
The Beast jet dragster ready to burn it's victim.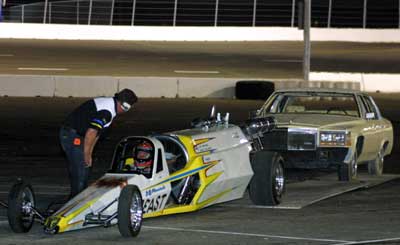 Photos courtesy of LVMS
Toasty Summer night entertainment for the Fourth.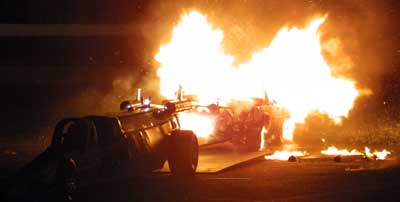 The jetbruning of a car was extremely popular.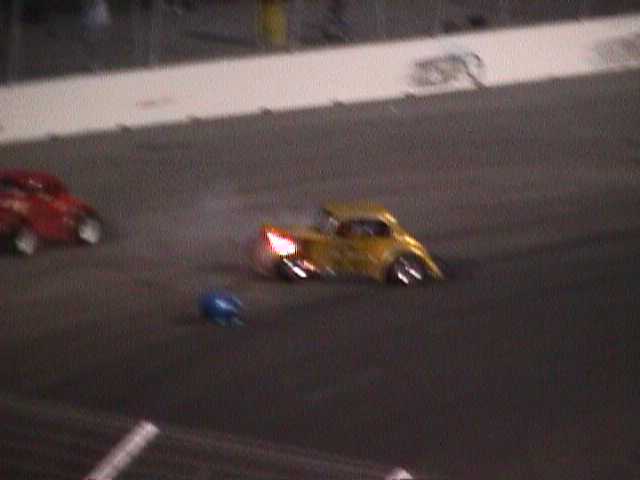 #1 Bobby Rupert car catches fire after hard hit with the wall. Crash also saw Dennis Lovelady flip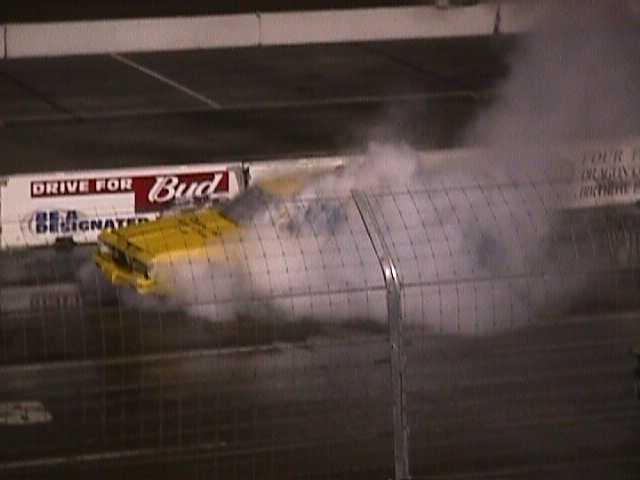 87 bomber Darren Rollins won frist event but fared badly in the enduro race.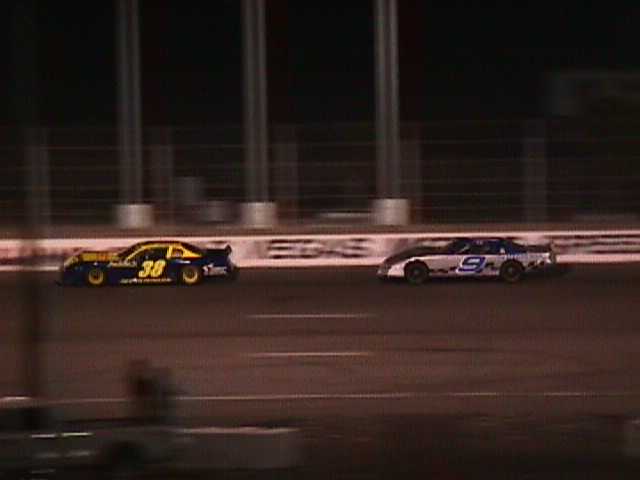 Gafforini set a track record, but had a hard time staying in front of Thane Alderman.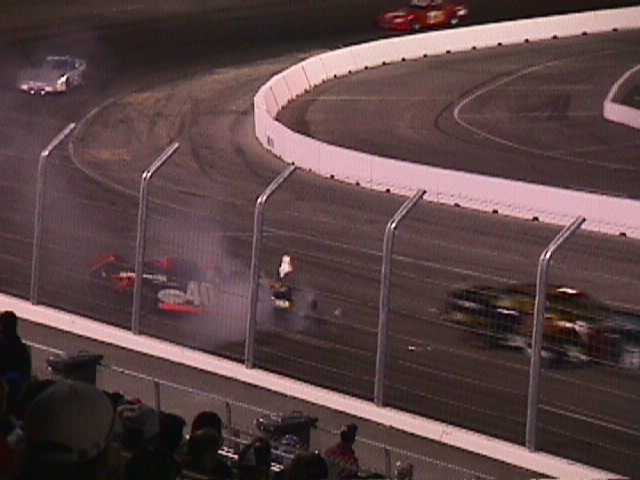 Scott Gafforini nudged Lance Magin who hit the wall hard.
Rockin' Randy Brown rules at the Bullring
Here seen battling Las Vegan Spencer Clark
66 slides side ways causing a pile up to block the track.
Gafforin gets loose as Alderman taps rear, Cofer takes advantage and wins
Alex Haase is Ok after a hard lick from Fletch Hammond, who had to be transported to a hospital.
Thane Alderman
Photo Peter Huender
Justin Johnson was tested on his patience on Saturday, he finally broke and received a penalty.