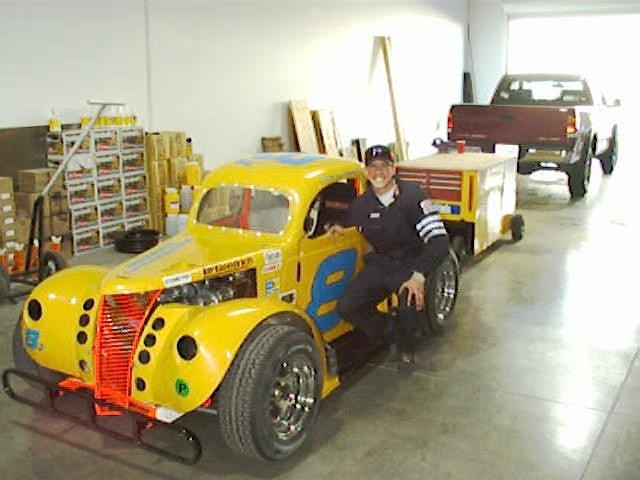 Justin Johnson in the #8J, with new paintscheme for 2002, the car has a matching toolbox that attaches to the back of the legend.
Charging Charlie Wahl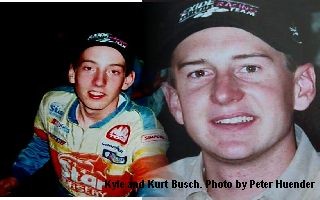 The Busch Brothers. Kyle driver of the 4 legend and 04 Late Model is following in his brothers footsteps. He has won the 2000 Legend championship and his first time out in a late model this year score him a victory, something his brother had done before. Brother Kurt Busch is in the big League driving his rookie season in the Nasacr Winston Cup for the Rousch Racing team. He drives the 97 Sharpie/Rubber maid car. Last year Kurt in the Craftman truck series for Rousch and came second in the points. His teammate Craig Biffle won the championship.